[ad_1]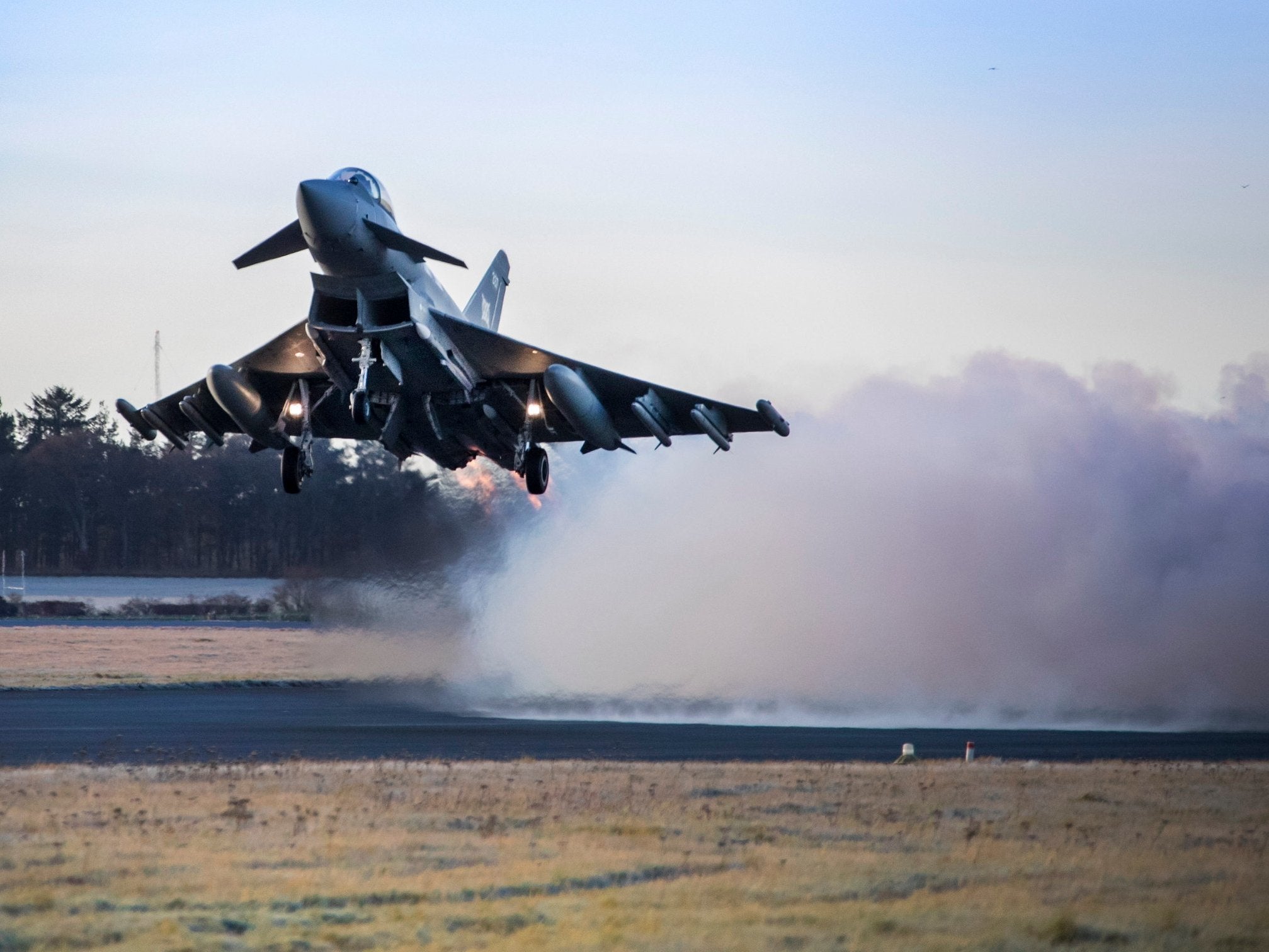 Germany has extended its ban on exporting arms to Saudi Arabia for another six months.
The government imposed the ban after the killing of Saudi journalist Jamal Khashoggi and over human rights concerns about the conflict in Yemen, where the Saudi-backed government is battling the Iranian-backed Houthis.
It has been criticised by its European allies since it put billions of euros of military orders on hold, including a £10bn deal to sell 48 Eurofighter Typhoon jets to Riyadh that would be led by Britain's BAE systems.
We'll tell you what's true. You can form your own view.
From
15p
€0.18
$0.18
USD 0.27
a day, more exclusives, analysis and extras.
"The ban will be extended for a further six months to 30 September," said government spokesman Steffen Seibert. "Over this period no new export applications will be approved."
The move strained ties with fellow European arms exporters with which German companies have joint programmes.
However, in an attempt to assuage the concerns of Berlin's British and French partners, the government agreed to extend export licences that had already been granted for nine months, provided the companies do not deliver any finished weapons systems until the end of the year.
The provision frees companies from the obligation to enter the costly and time-consuming process of applying for a new licence.
The government also called on Britain and France to ensure any weapons systems delivered to Saudi Arabia or the United Arab Emirates would not be deployed in the Yemen conflict.
It comes after Germany refused to bow to pressure from Britain to resume its arms sales to Saudi Arabia.
Germany's foreign minister Heiko Mass said it would stick to its freeze on weapons exports after Jeremy Hunt, the British foreign secretary, wrote to Berlin to ask the government to soften its stance.
Mr Hunt said it was "imperative" Germany exempt big defence projects from its arms sales pause or face damage to its commercial credibility.
He claimed Berlin's decision was delaying the delivery of Eurofighter Typhoon, Tornado and Hawk warplanes.
However, after meeting Mr Hunt in Berlin, Mr Maas said the German government would "make future decisions depending on how the Yemen conflict develops and whether what has been agreed in the peace talks in Stockholm is being implemented".
The freeze has also pitted German chancellor Angela Merkel's conservatives against their Social Democrat coalition partners, who are keen to woo traditional voters sceptical about arms sales and worried about Saudi investment in Yemen's war.
Additional reporting by agencies
---
We'll tell you what's true. You can form your own view.
At The Independent, no one tells us what to write. That's why, in an era of political lies and Brexit bias, more readers are turning to an independent source. Subscribe from just 15p a day for extra exclusives, events and ebooks – all with no ads.
Subscribe now
[ad_2]