[ad_1]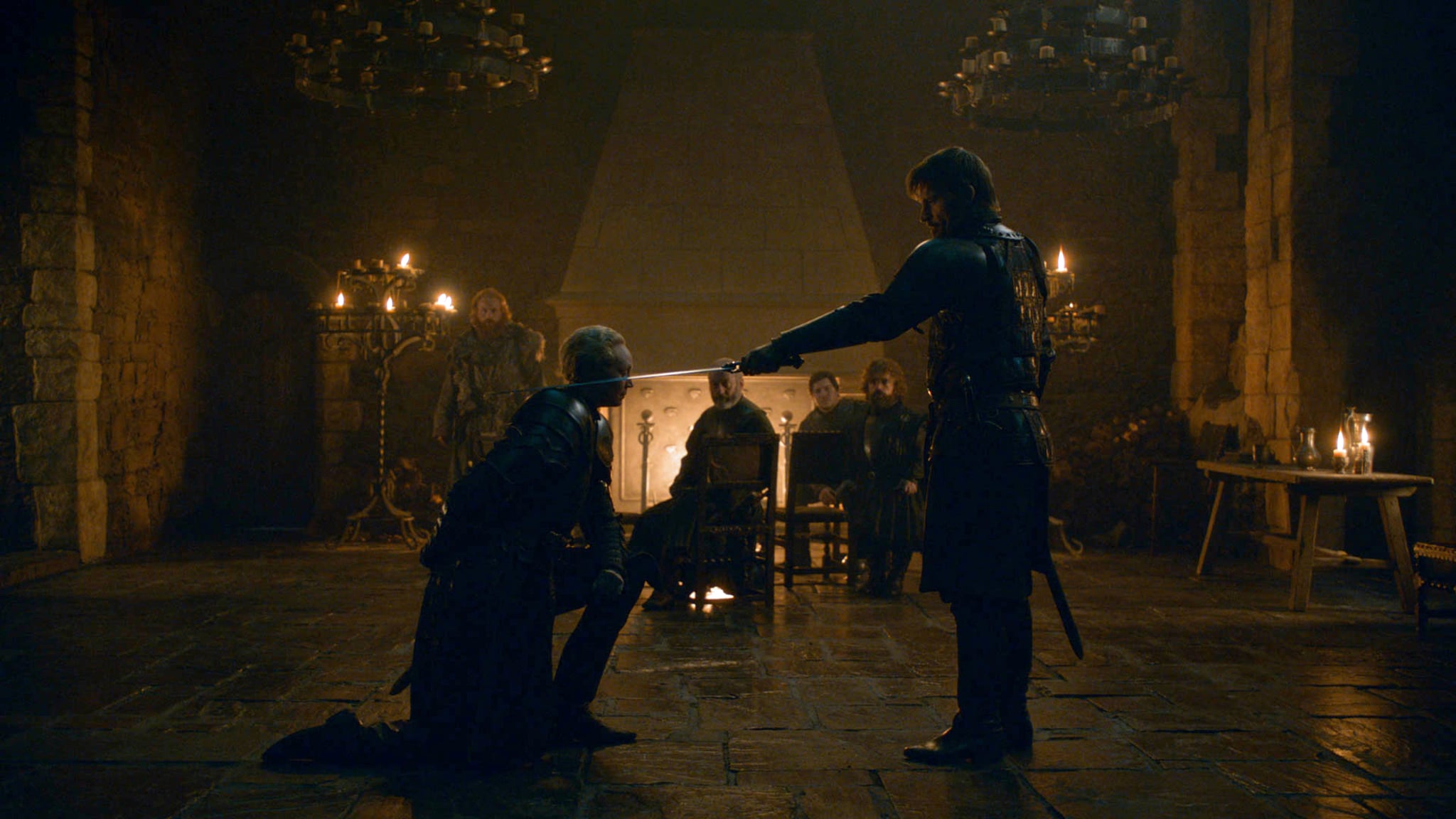 Amongst the several emotional points that occur in the second episode of Game of Thrones season eight, one particular of the most charged moments comes proper following Lady Brienne becomes Ser Brienne, a Knight of the Seven Kingdoms, thanks to a ceremony performed by Jaime Lannister.
Gathering collectively on what, for several of our preferred characters, will most likely be the final evening of their lives, Tyrion asks the group sitting ahead of him if anybody knows a song. The camera pans to Davos, Brienne, and Tormund, and back to Tyrion, ahead of Podrick Payne begins singing a haunting tune, "Jenny of Oldstones." And damn, if I wasn't as taken aback in that moment as Tyrion is that the young squire has had that set of pipes on him all along! As it turns out, Daniel Portman, the actor who plays Podrick, was in fact singing in the scene.
"For us, what was intriguing about this episode was generally that it really is our final evening collectively, and everybody, I assume, would face the finish in distinct strategies," Game of Thrones writer and showrunner David Benioff stated following the episode, noting that Tyrion's group's way of coping was sitting by the fire, drinking, just becoming comrades. Which is, coincidentally, the best time for a song (you know, like the scene in Titanic with the string quartet playing everybody off to their doom?).
"Daniel's got a truly beautiful voice, and we knew we wanted a song in this episode. We've had a song in numerous of the seasons, we have not had an original in a even though, so this felt like the location for it, and Daniel felt like the singer," Benioff stated.
Portman in fact discussed his musical scene with Esquire the day following the episode aired. "They just place it in the script and they did not truly inform me," he explained. "I was terrified to be singing in front of all these persons with this camera in my face. And one thing like a billion persons have noticed the initially episode. So considering about that several persons seeing me singing was terrifying."
Podrick, child, you can sing me to sleep (or to my downfall) any evening of the week.


[ad_2]