[ad_1]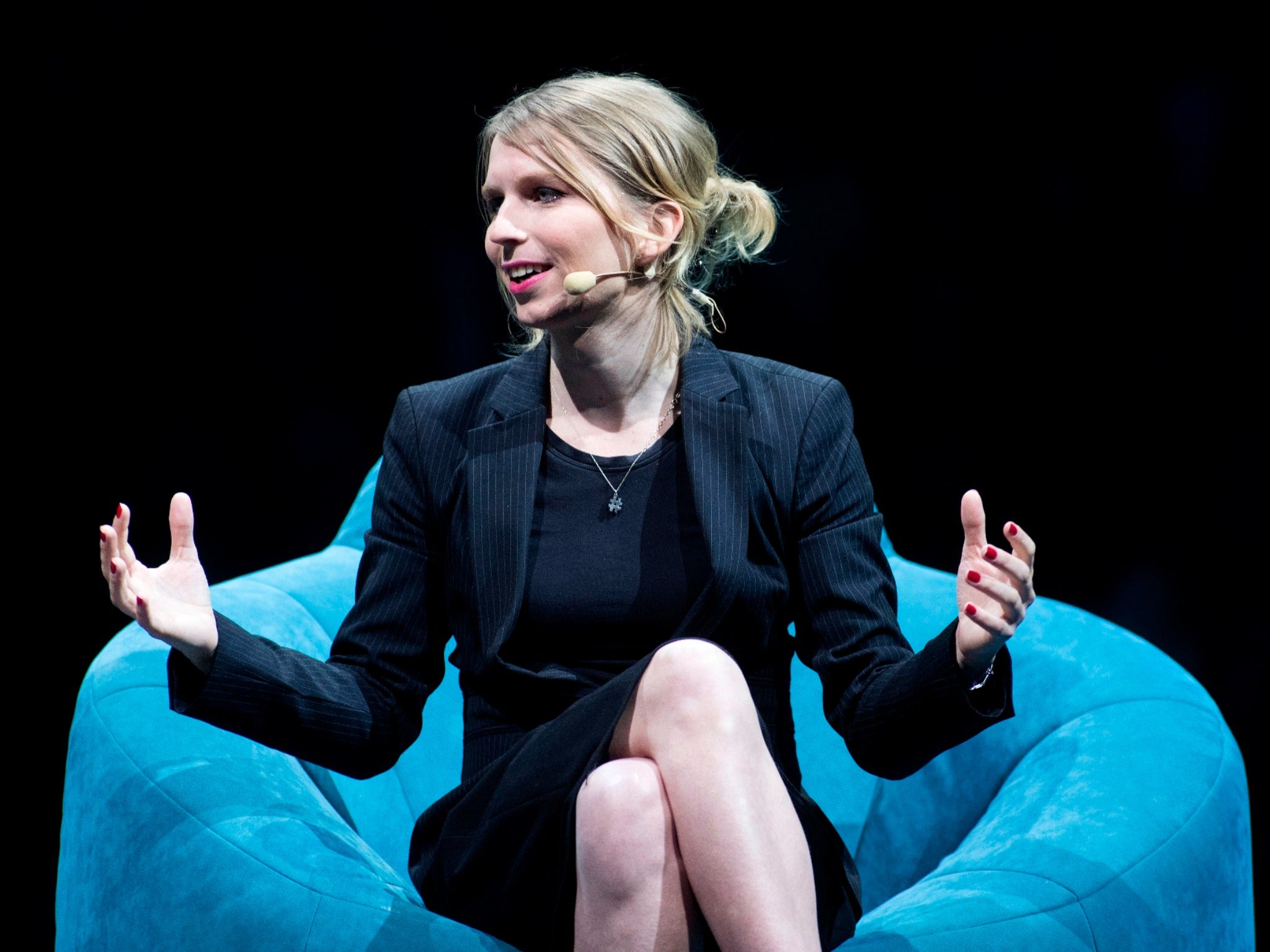 Chelsea Manning is being sent back to jail just seven days after her release – after being found in contempt for refusing to testify about WikiLeaks before a grand jury.
In a court proceeding in Virginia, the whistleblower was remanded by the US Marshals Service and will now return to prison.
She will also be fined $500 per day after 30 days, and $1,000 per day after 60 days.
We'll tell you what's true. You can form your own view.
From
15p
€0.18
$0.18
USD 0.27
a day, more exclusives, analysis and extras.
Manning has already served two months at William G Truesdale Adult Detention Centre for a contempt charge regarding the same issue, but was released last Friday after the grand jury term expired.
This time she faces up to 18 months in prison, the length of the grand jury term, unless she agrees to cooperate with the investigation sooner.
Manning has said she would rather stay in jail "forever" than testify to the grand jury, saying the subpoena was "an attempt to place me back in confinement."
The nature of the grand jury's probe remains unknown, however it has been convened at the same federal court where prosecutors recently filed charges against WikiLeaks publisher Julian Assange.
Manning was sentenced to 35 years in prison in 2013 for the unauthorised disclosure of classified materials made public by WikiLeaks in 2010. Her sentence was commuted by President Barack Obama in 2017.
Moira Meltzer-Cohen, an attorney for Manning, said Thursday: "In 2010, Chelsea took a principled decision to let the world see the true nature of modern asymmetric warfare. It is telling that the US has always been concerned with the disclosure of those documents than their damning substance."
Assange was indicted in April on a computer hacking charge for his role Manning's disclosure of those documents, and is currently in the UK where he is fighting extradition to the United States to face charges.
[ad_2]