[ad_1]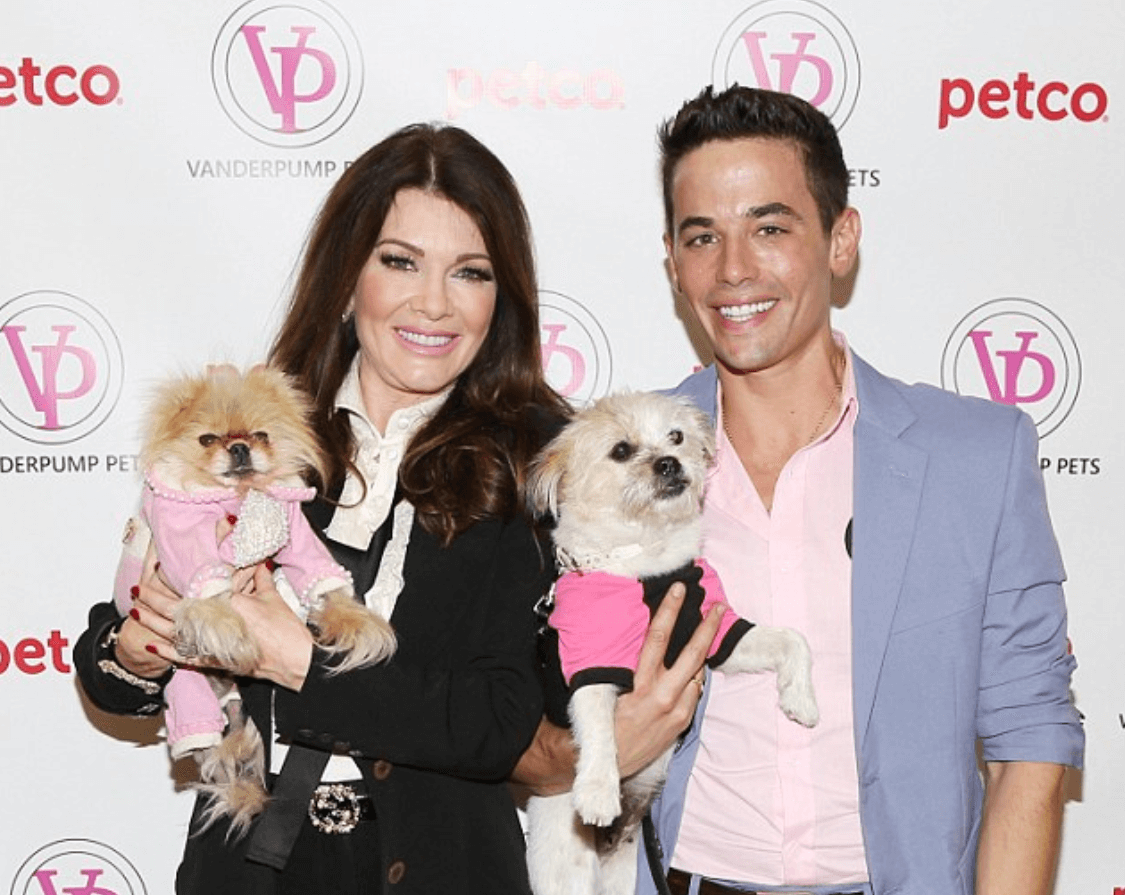 Fans can't wait to find out if Real Housewives of Beverly Hills star, Lisa Vanderpump, will be vindicated, after the last episode ended with the reality star prepped and ready to take a lie detector test. Lisa's sidekick, John Sessa, recently dished a confident hint to to the results. 
TooFab caught up with the Vanderpump Dogs executive director at World Dog Day in West Hollywood on Saturday, and asked him whose idea it was to seek a polygraph pro to help Lisa prove her innocence.
"Well, I think it was both Lisa and I," John Sessa told the outlet. "But I do think that, honestly, we really wanted to prove a point and really strike it home that this is the truth and this is exactly what has been going on with us. It's a lot more than just reality TV; it's what our reality really is."
Fans know that Lisa is attempting to clear her name after she was accused of leaking details behind Dorit Kemsley's botched dog adoption to the press. Sessa defended his involvement in "Puppygate," the main storyline of Season 9.
"I was really just defending Lisa," John Sessa said. "I don't think that many people have been in her corner, and I think that someone needs to do it. I really think that she's been a part of 'Beverly Hills Housewives,' and I think that she deserves a little but of a credence in that."
RELATED: Dorit Kemsley Exposed For Delivering 'Vanderpump Dog' To Kill Shelter & Lying About PK's Dog Bite!
The outlet also caught up with John Blizzard — another Vanderpump Dogs side character, whose communication with Teddi Mellencamp sparked the filmed drama. Blizzard and Teddi cut ties after Teddi accused the Johns and Lisa of orchestrating a plot to slam Dorit — and used exposed text messages to bolster her case.   
"We all know what happened, and the way that some things have been portrayed are not necessarily the way that we kind of remember things or the way they actually happened," Blizzard said. "I know my truth, and I know what happened. You know, it's really down to editing and things like that."
View this post on Instagram

Our 4th annual World Dog Day was such a huge success!!! Every year we have a massive event to celebrate these incredible furry creatures that make our lives so wonderful, and to raise awareness about the cruelty and neglect they can face. Over the last 4 years we have made it our Foundation's mission to end the horrific atrocities at The Yulin Dog Meat Festival, and one of our Foundation's largest awareness day is World Dog Day! Thank you to everyone who came and supported our amazing event! It's when we all come together that our community of activists and supporters' voices are heard. A special thanks to our generous sponsors: Presenting Sponsor @petplanpetinsurance, Main Stage Sponsor @surrules, Adoption Sponsor @animalplanet, Dog Park Sponsor @urbandogsolutions & Contest Sponsor @poshpuppy for your continued support. An extra special thank you to @WeHoCity for graciously allowing our Foundation to take over West Hollywood Park for this great cause…. and the biggest thank you to all our followers who show up, support, sign petitions, donate & share on social media our foundation's mission… to create a humane life for ALL dogs, worldwide. Together we can make a difference. 🐾🐶#WorldDogDay2019 #StopYulinForever #VanderpumpDogs
Blizzard tossed some shade at the RHOBH ladies, and revealed that he had not watched the Bravo drama play out.
"I haven't watched one episode, and I really don't know what's going on [on the show]," Blizzard said. "Obviously, I have things like [World Dog day] going on, so I actually have things to do. Like, some of these other ladies, they don't really have that much to do sometimes. I'm doing events for a major foundation… I'm busy, unlike some people."
Lisa Rinna blasted Lisa Vanderpump earlier in the season, accusing her of scoring a freebie by using the cast to launch a Vanderpump Dogs spinoff  series. Lisa was asked if such a project was in the works.
"Well, there's also some rumors that Lisa Rinna was gonna sue Bravo for that, right?" Lisa said. "That's rumors, but right now, let's just concentrate on today and what we have and the tangible things that we can see, touch, hold and celebrate."
Lisa quipped that while she could have "conversations" with her pups — she would save a few choice words for her co-stars.
"Now, if I could say one thing to my cast mates…" she said laughing. "I think you know [what it would be]; we just can't put it on air."
Real Housewives of Beverly Hills airs Tuesday nights, at 9 pm, ET, on Bravo.
"Like" us on Facebook  "Follow" us on Twitter and on Instagram 



[ad_2]