[ad_1]


Logan Roy is looking for only one thing from his children: obedience.

Succession Season 2 Episode 2 finds Logan at loggerheads with Shiv over her short-term plan to join Waystar, Roman pushing his brother under the bus in the hope of getting Logan's attention, and Kendall with the realization that everything he once worked hard to accomplish was for nothing.

Getting out from under your father's thumb is doubly difficult when your father has more money than God.

At the moment, Connor is the only one of Logan's children who is playing according to the family rules.

He's an utter clown, and that he lives so extravagantly on his father's purse strings is likely to haunt him at some point. But being out of Logan's orbit, he's somehow allowed to do what he wants to do.

The same cannot be said for his other children. We learned on Succession Season 2 Episode 1 how badly Shiv wanted to be included in the Waystar line of succession.

She's driven by her need for acceptance from her father and her quest for power to the detriment of her career, her marriage, and her relationships with Kendall and Roman, such that they are.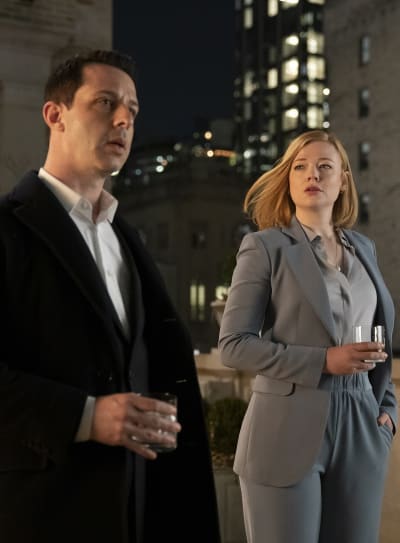 But does she stand a serious chance of ascending to the throne, or did she just toss away a potential chance to be White House Chief of Staff because she's feeling almost untouchable in the wake of Logan's offer?

Tom, of course, is on a similar flight of fancy. His oblivion would be charming if he weren't serious about running an empire merely because he can kiss a lot of ass.

Tom only wants acclaim without an understanding of business. From his launch into the news business and managing a billion-dollar budget to a massive portrait on the wall of him and Shiv, it's all about how it looks.

Letting Tom in on her secret revealed that Shiv might be a lot more like Tom than you might think. She knows Tom is chomping at the bit to run the empire she's just been tapped to lead, but she still listens to his advice.

He was so cocksure that their imaginary plan would come to fruition that he took a job at ATN without having an iota of understanding about the way news works.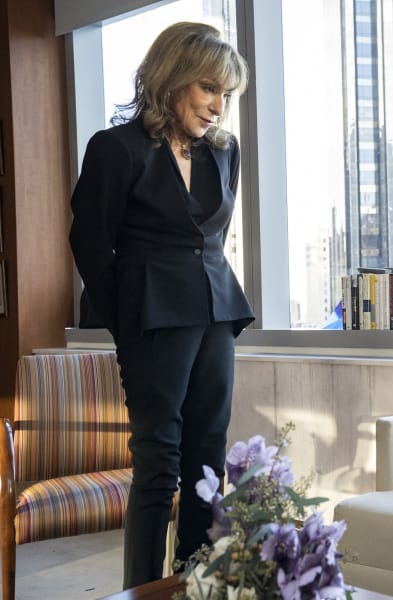 To that end, it's admirable a character like Syd is included on Succession because she gives the impression that she takes her work seriously. It doesn't feel satirical that Syd believes in what she's doing at ATN.
Syd: Logan doesn't set our news agenda.
Tom: No! Of course, he doesn't. I know! It's so weird, huh? He happens to own a news company, and they say exactly what he thinks!
Syd: If Logan had to tell me or any of my news editors what to run or what the angle was, we would be fucked! That is not how it works. This isn't mind control. We hire people who want to work here, and we serve a demographic of highly, highly intelligent viewers who are really tired of being patronized elsewhere by latte-sipping douchebags with hundred-dollar haircuts. You've got the cool job title. You've got freedom of movement. Why don't you take a look somewhere more comfy? Entertainment.

She's not selling a slant on the news; she fully believes in the news she and her team deliver. That could have been a vastly different decision, but making Tom out to be the fool works much better.

Succession Season 2 Solidifies the HBO Drama as the Year's Best

Being out of his element made it easier for him to push Shiv into a direction that effectively ended her political prospects
Shiv: I've got a choice to make. It's either Gil, or it's dad. It's a bit of a headfuck.
Tom: OK. Well, let's break it down.
Shiv: Cause here's what I've been thinking. What if a good person ran Waystar?
Tom: Yeah, you know Waystar, it's the family business. It's your inheritance. But you know, you saw what your dad did to Kendall. There's got to be a chance he'll do the same to you. Get bored of you once he's got you. I don't know. Maybe it's about keeping your options open, Siobhan.

But Tom is right. Shiv might not go the distance with Logan and Waystar. 

Surprisingly, Logan's succession plan for Shiv was carefully considered with a three-year program that would get her up to speed with the entire business on a worldwide level. It was a good plan given she's never spent time in the company.

Shiv doesn't want a three-year plan, but she wasn't ready to jump into the water immediately, either. That sounds an awful lot like she's hedging her bets. She's also keeping her brothers within close range and getting a feel for what they can offer.

Kendall's business decisions are normally sound, but Roman's desire to topple Vaulter merely because it's Kendall's baby is normally something Shiv would have found very funny. She might have egged on Roman to be even more ruthless concerning their brother.

But knowing she's going to be in lead position gives her a different perspective. She has to wonder how long until Roman and Kendall will be plotting against her just like Shiv and Roman have wanted Kendall hung out to dry.

Armed with that knowledge, Shiv shimmied a little closer to Kendall to feel him out. She wanted to know his angle concerning Vaulter.
Shiv: I hear Dad's got Vaulter in the cross-hair.
Kendall: Roman? He shouldn't be talking to you about that.
Shiv: It seems like a bad move to me. I'm just sayin'. I always liked it.
Kendall: Yeah, well. Dad's right.
Shiv: You're with him on this?
Kendall: He sees everything, Shiv.
Shiv: You have a hard time finding a happy medium between worshipping him and wanting to kill him.

Shiv is ready to come in now, and watching her maneuver between her father and two brothers with her power-hungry husband on her back will be quite engaging.

Like Tom, Roman had placed himself in a much more flattering position to ascend than he'll be experiencing any time soon.

It's rather heartbreaking that just because Logan sided with Roman during a conversation about Vaulter he thought maybe it made him smart.

And similar to the rocket debacle, when given a task at which he doesn't outwardly fail immediately, it isn't too long before his insecurities start commanding him to believe the contrary.

Succession Review: The Summer Palace

Roman lashes out at everyone to make himself feel better because feeling hurts. For whatever reason, he leans heavily on Gerri for emotional support. She's a smart cookie, so being his guiding force might help steer him into a direction where he can learn something worthwhile.

Then we get to the Kendall situation.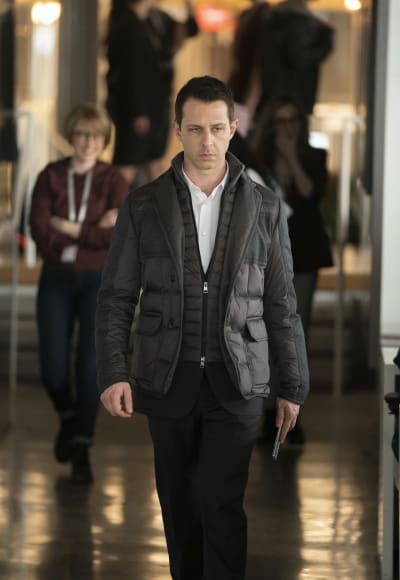 Kendall is the most interesting of the three to me because of his former role as the successor. Having it snatched away in an instant had to feel like he had been building up the company only for his father to stroll back in and claim any advancements for himself.
Let me just make it very clear — Kendall Roy is no longer relevant.

Stewy

Kendall was getting battered from all directions when Logan suggested they got screwed on the Vaulter deal. As Roman said, Vaulter was Kendall's baby, and stripping it away from him was treacherous and calculating.

Wanting to be relevant is eating away at Kendall. He lost his career, his family, and sanity in very short order. He's even taken to shoplifting when ignored by a clerk. He's not invisible yet, but he has to feel like he's fading away.

Kendall tried to save Vaulter, but when it was ripped away from him because Lawrence was playing games (and he was), Kendall had no problem showing Lawrence what it's like to feel like Kendall.
Kendall: Yeah, sorry about the, uh, cloak and dagger. I just needed some time to untangle all your shit, fund process centers, keep the union off our back. We're already fully operational on seven.
Lawrence: Why?
Kendall: Because my dad told me to.
Lawrence: Because your dad told you to? Jesus Christ. Because you're DAD told you to? You fucked it, bro!
Kendall: Uh-huh. Go find some other chicken coop. Cunt.
Lawrence: Are you fucking kidding me? Because your DAD told you to?! Are you a fucking idiot? Kendall!

All of the hard work Lawrence and his entire team did to create Vaulter was encapsulated and scaled-down so far they no longer mattered — just like Kendall feels he no longer matters.

The pain Kendall is suffering is palpable, and the camera work is essential to understanding him. The camera lingers on his fidgeting hands or the drag of his face when Logan tries to appease him, and it's devastatingly effective.

Jeremy Strong delivers, and the camera eats it up.

Kendall is desperate for acceptance and companionship, but then he does something double-sided like he did with Greg, and the compassion for him goes out the window. Albeit very tall windows with a ceiling befitting a head as high as Greg's.

Greg was on fire. From sharing his principles with Tom to dancing happily around his new apartment, everything Greg was beautifully entertaining. 

But nobody listening to Greg will have to have a negative effect eventually. Tom's nuts are in a vice because of what Greg knows, and as Kendall's dealer, he could pull the rug out from under him at any time. 

I'm not sure how much farther Kendall could fall, but it would be worth the effort for Greg to use what dirt he has on them to his own benefit.

Just like we see in Kendall the shell of a man who was running Waystar, the concern for Shiv is genuine. The same can be said for Greg. He's somewhat of a family pawn, but with everyone trusting him, how long until he has amassed enough information to make a play of his own?

"Vaulter" proves what doing Logan's bidding can accomplish even when you're considered next to nothing in the scheme of things. Kendall's seated at the right hand again, and all it took was tossing away his soul and getting spit in the face.

Could the continual play of "because dad said so" have a positive impact on Kendall's chances at the chair again in the future?

Get HBO via Prime Video Channels for Addictive Dramas, Hilarious Comedies & Hit Movies!

How long until Shiv wishes she'd never given up her career and a life outside of Waystar?

Will Roman find a way to gain confidence for his contributions?

All of this and more could play out during this season, or hell, far into the future. The jabs will keep coming, the smart quips will still be flowing, and I'll be eating up every bit of it.
Carissa Pavlica is the managing editor and a staff writer for TV Fanatic. She's a member of the Broadcast Television Journalists Association (BTJA), enjoys mentoring writers, wine, and passionately discussing the nuances of television. Follow her on Twitter and email her here at TV Fanatic.


[ad_2]