[ad_1]

Prince Harry and Meghan Markle are making headlines as they continue their tour of Africa.
Unfortunately it meant the couple going their separate ways temporarily, as the Duke embarked on a solo trip to Botswana.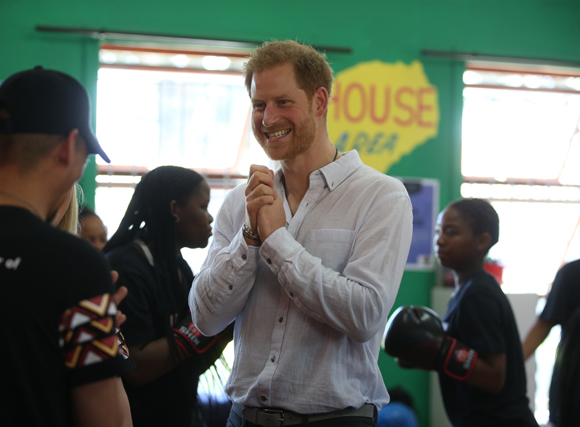 There he spoke to reporters about the "deep" personal significance that place in particular and the continent of Africa in general held for him, saying:
"I came in '97/'98, straight after my mum died, so it was a nice place to get away from it all. But now I feel deeply connected to this place and to Africa."
Princess Diana was taken far too young in a fatal car crash in August 1997 — when Harry was just 12 years old.
That same year, 22 years ago, Di also did something extraordinary during one of her visits to Africa. With the HALO Trust, she visited wartorn Angola and walked through a cleared lane in a LIVE MINEFIELD to meet and give comfort to children who had lost limbs from the destructive weapons.
Her courageous act brought the eyes of the world to Angola and to the horror landmines represented to the innocent children of the world — and on Friday, Prince Harry will remind us of that very fact.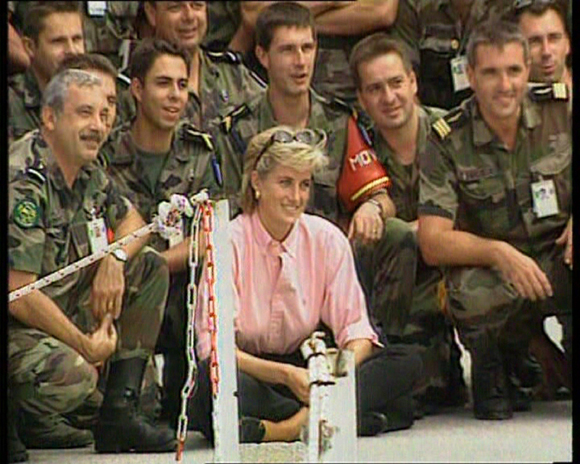 The Duke will retrace his mother's steps, walking through the exact minefield over two decades later.
Of course it's much safer now, thankfully. The mines were finally all cleared (though horrifyingly not until 2005), and the street now bustles with life, with houses, shops, and even schools.
Harry is now 35, just one year younger than Diana when she passed. Kind of shocking, right??
Related: Meghan Says Harry Is 'The Best Dad'!
Meanwhile Meghan stayed behind in South Africa — and still made headlines!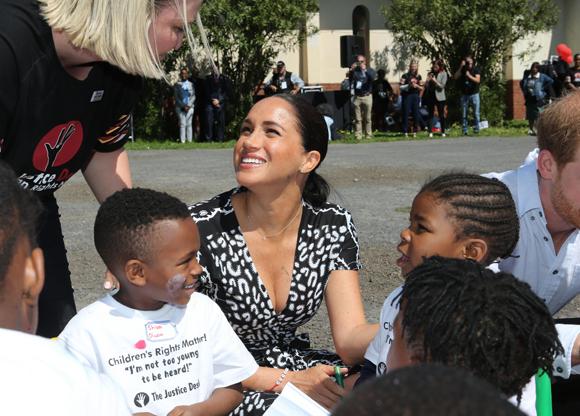 On Wednesday she had a private meeting with a group of female tech company founders, aka "Ladies Who Launch," in Cape Town.
Matsi Modise, founder of a training company called Simodisia, spilled to People something personal the Duchess of Sussex shared with the gathered business leaders:
"She talked about being a mother and having duties as a duchess and fulfilling what her heart desires — and that it can't just fade away now that you're a duchess. That you have to be true to who you are."
Wow. Really encouraging words!
Of course, we aren't the only ones who find Meghan inspiring.
Also on Wednesday the Duchess got a shout-out from another very influential public figure: Michelle Obama!
The former FLOTUS posted a photo to both her personal and the Obama Foundation Instagram pages with some glowing words about the American Royal:
On her personal page, she wrote:
"Thank you to my friend, Her Royal Highness The Duchess of Sussex @sussexroyal, a thoughtful leader who is breaking the mold and making our world better for it. Whether meeting with our @ObamaFoundation Leaders or helping girls around the world seek the education they deserve, she is an inspiration to so many."
When Michelle Obama calls you an inspiration… CHILLS!!! But not wrong!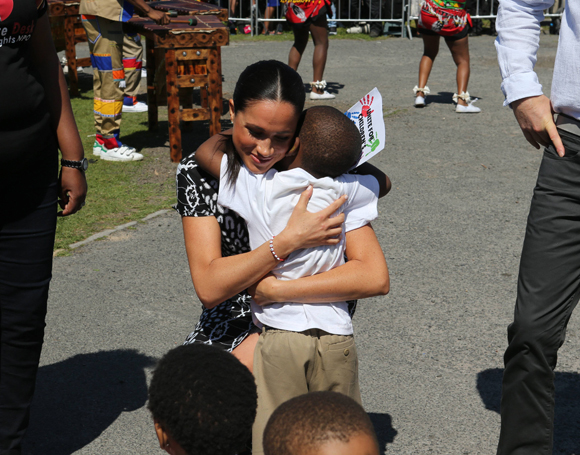 Oh, and one more bit of news…
In all the coverage of Harry and Meghan's many African events we almost missed an adorable reveal: Archie's nickname! (No, they don't call him Baby Sussex at home, LOLz!)
In news footage of the Duke and Duchess' meeting with Archbishop Desmond Tutu, there is a moment when little Archie begins to drool, and Meghan says in maternal bemusement:
"Oh, Bubba!"
She calls him Bubba!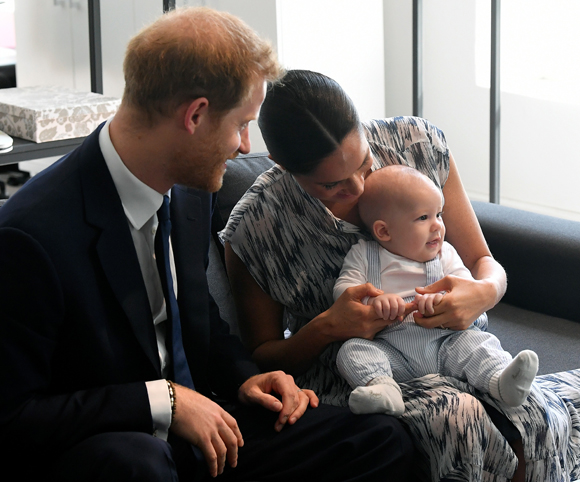 Something tells us if he were any higher up in the order of succession, that would NOT fly with the Queen Mother!
King Bubba The First??
What do YOU think of Archie's nickname?
[Image via ITN/Derrick Salters/WENN/Avalon.]


[ad_2]