[ad_1]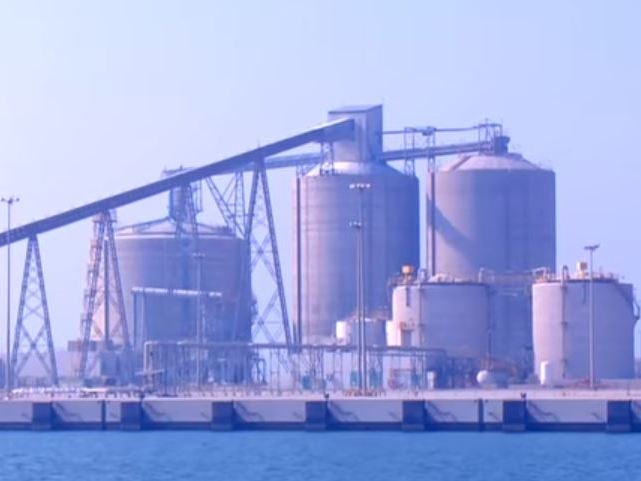 Two rockets have struck an Iranian oil tanker in the Red Sea off the coast of Saudi Arabia, causing a major explosion, according to officials in Tehran.
"Two missiles hit the Iran-owned ship near the Jeddah port city of Saudi Arabia," state television reported.
The semi-official ISNA news agency reported that the blast had caused extensive damage.
We'll tell you what's true. You can form your own view.
From
15p
€0.18
$0.18
USD 0.27
a day, more exclusives, analysis and extras.
"Experts believe it was a terrorist attack," the agency reported, adding that oil was spilling out into the sea.
The vessel remains on fire in the Red Sea following the blast, which occurred early on Friday morning.
The Nour news agency reported that all crew members were safe.
"None of the crew members were injured at the explosion… the situation is under control," the news agency, which is close to Iran's Revolutionary Guard Corps, reported.
A spokesperson for the US Navy's 5th Fleet, which oversees the region, said authorities there were "aware of reports of this [latest] incident," but declined to comment further.
ISNA, quoting the country's national tanker company, identified the vessel as the Sabity.
Tracking devices last place the Sabity near the Iranian port city of Bandar Abbas.
Tensions in the region are particularly high after Iran allegedly carried out a series of attacks on oil tankers near the Strait of Hormuz.
On 14 September drones attacked Saudi Arabia's Aramco oil facilities, devastating two production sites and halving the kingdom's output.
The US believes Iran is responsible for the attack but Tehran denies any involvement.
Yemen's Houthi rebels have claimed the Aramco attack, though analysts say the missiles used could not have travelled from the country.
Additional reporting by agencies
[ad_2]