[ad_1]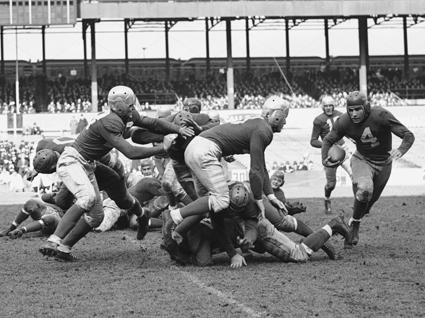 On this day in 1939, NBC presented the initial televised qualified football game, a match-up in between the Philadelphia Eagles and the Brooklyn Dodgers. The game took location at the Dodgers' house field, Ebbets Field. 
There had been 13,050 fans in the stands. A further 500 or so had been capable to watch the game at house on NBC's experimental station, W2XBS. The game was simulcast at the World's Fair in New York, in the RCA Pavilion.
On the Pro Football Hall of Fame web page, NBC's play-by-play announcer Allen "Skip" Walz presents a fantastic account of how he sat in the stands in the mezzanine section and pointed to exactly where the action was taking place, so the cameraman who was sitting behind him would know exactly where to aim the camera.
The Dodgers won, 23-14.
[ad_2]